First detected in May 2018,1 DanaBot is a powerful banking trojan that has historically focused heavily on financial services institutions in both Australia and Europe. F5 Labs has been following DanaBot since November 2018, when we began publishing campaign updates. In August 2019, we included it in our Reference Guide to the Malware Family Tree. DanaBot has grown quickly since it was first detected, primarily due to its modularity and distribution methods. Similar to the Zeus banking trojan, DanaBot is known for its plug-and-play modules, which can drastically alter tactics and priorities. DanaBot has been linked to both Zeus and Gozi, two of the original banking trojans, though it is not formally part of either family. Ever since DanaBot emerged on the banking trojan scene, it has been a heavy hitter, causing significant of damage wherever it goes.
Like most of the other notable banking trojans, DanaBot continues to shift tactics and evolve in order to stay relevant. F5 malware researchers first noticed these shifting tactics in September 2019, however, it is possible they began even earlier.
As of September 2019, DanaBot shifted its focus solely from financial services targets to include attacks on ecommerce platforms and social media sites. DanaBot has not left its banking trojan roots behind but has expanded its focus to these new targets.
Along with adding new targets, DanaBot was seen utilizing a ransomware module, which may also indicate a change in priorities.
To conduct these attacks, DanaBot is using two new methods for theft.

The first method is creating fake forms on popular websites, previously seen targeted by other high-profile banking trojans using the JavaScript Tables library, where users are prompted for credit card details. This is executed with HTML and JavaScript that originates from an external source injected to the page.
The second method involves using a malicious iframe and abusing the p.a.c.k.e.r. framework, which is a legitimate way to compress and obfuscate code in order to create a command and control (CNC) communication mechanism.
We observed these new DanaBot tactics tampering with popular websites such as AliExpress and Groupon. Technical details follow these images showing what users see.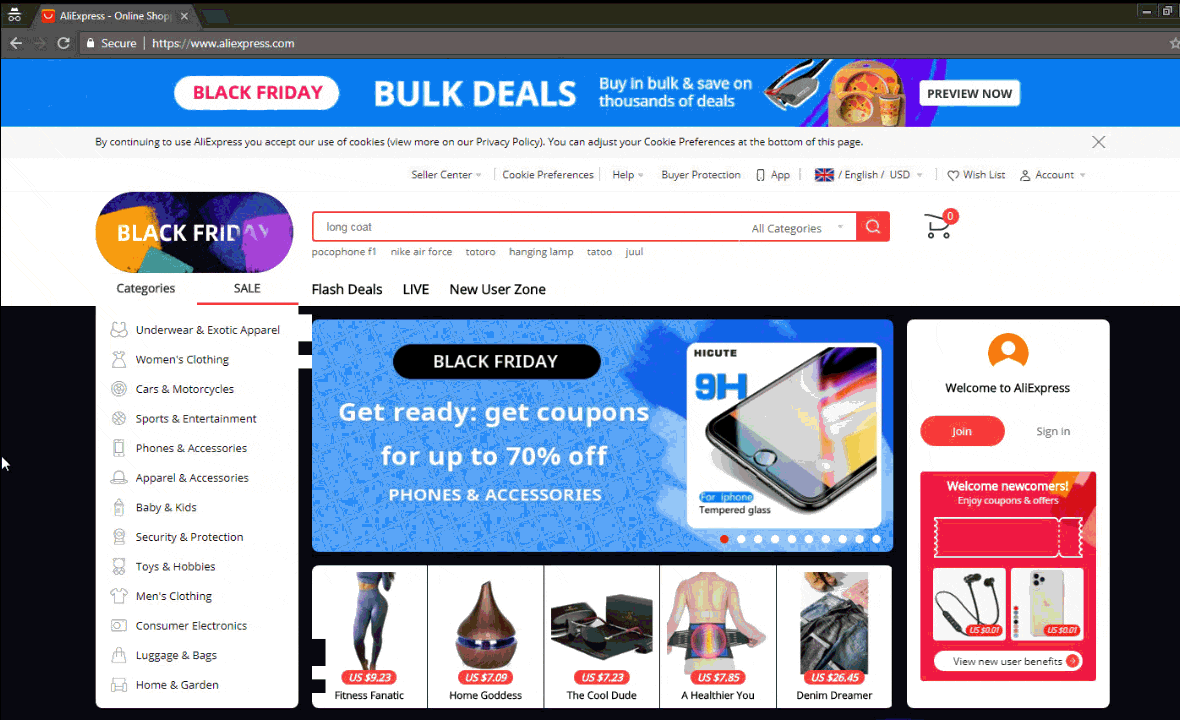 Technical Breakdown: Malicious Tables and Forms
DanaBot, like other heavy hitting banking trojans such as Zeus and Gozi, is known for its web injections, the primary way it steals credentials and money from its victims. Researchers were able to see into the DanaBot server in order to begin analyzing some of the tailor-made webinjects. This is where they are stored (see Figure 1) before the selected webinject is injected into a target when the user navigates to a particular site.