F5 Labs, in conjunction with our partner Baffin Bay Networks, researched attacks by geographic region to get a better understanding of the threat landscape region to region. We sought to understand if the global attack landscape was consistent or if it differed region to region, and to identify consistencies in attacking networks, IP addresses, and targeted ports. In this research series we looked at attacks over the same 90-day period in Europe, the United States, Canada, and Australia.
This article covers attack traffic destined for Australian IP addresses from December 1, 2018 through March 1, 2019, and how it compares to the other regions.
The majority of attacks against Australian systems came from IP addresses in China, the United States, and the Netherlands.


State sponsored Chinese ISP networks launched the largest number of attacks destined for Australian IP addresses. These networks, China Unicom (ASN 4837), and Chinanet (ASN 4134) are regularly seen attacking all regions of the world and that remained consistent during this time period.


HostPalace Web Solutions (ASN 133229), a hosting provider out of the Netherlands, was the third largest network contributor of attacks against Australian systems. This network was also the number one network attacking European systems, and number two network attacking Canadian systems in the same time period.


The IP addresses used to attack within these networks differ by target region. Forty-eight of the top 50 IP addresses attacking Australia were unique to attacks against Australia. However, the number one attacking IP (58.242.83.26), resolving to the Chinese ISP China Unicom, also attacked systems in the US in the same time period.


The top attacked port was SSH port 22, consistent with what we saw on an aggregated global scale, followed by Microsoft SMB (SAMBA) and then HTTP port 80.
Top Attacking Countries
Systems residing in Australia were targeted by systems all over the world, most notably from systems in southeast Asia, the US, and Europe. The source countries of Australian attacks were very similar to the source countries of attacks against European and Canadian systems. In comparison, the US received far fewer attacks from European IP addresses than Australia, Europe, or Canada did.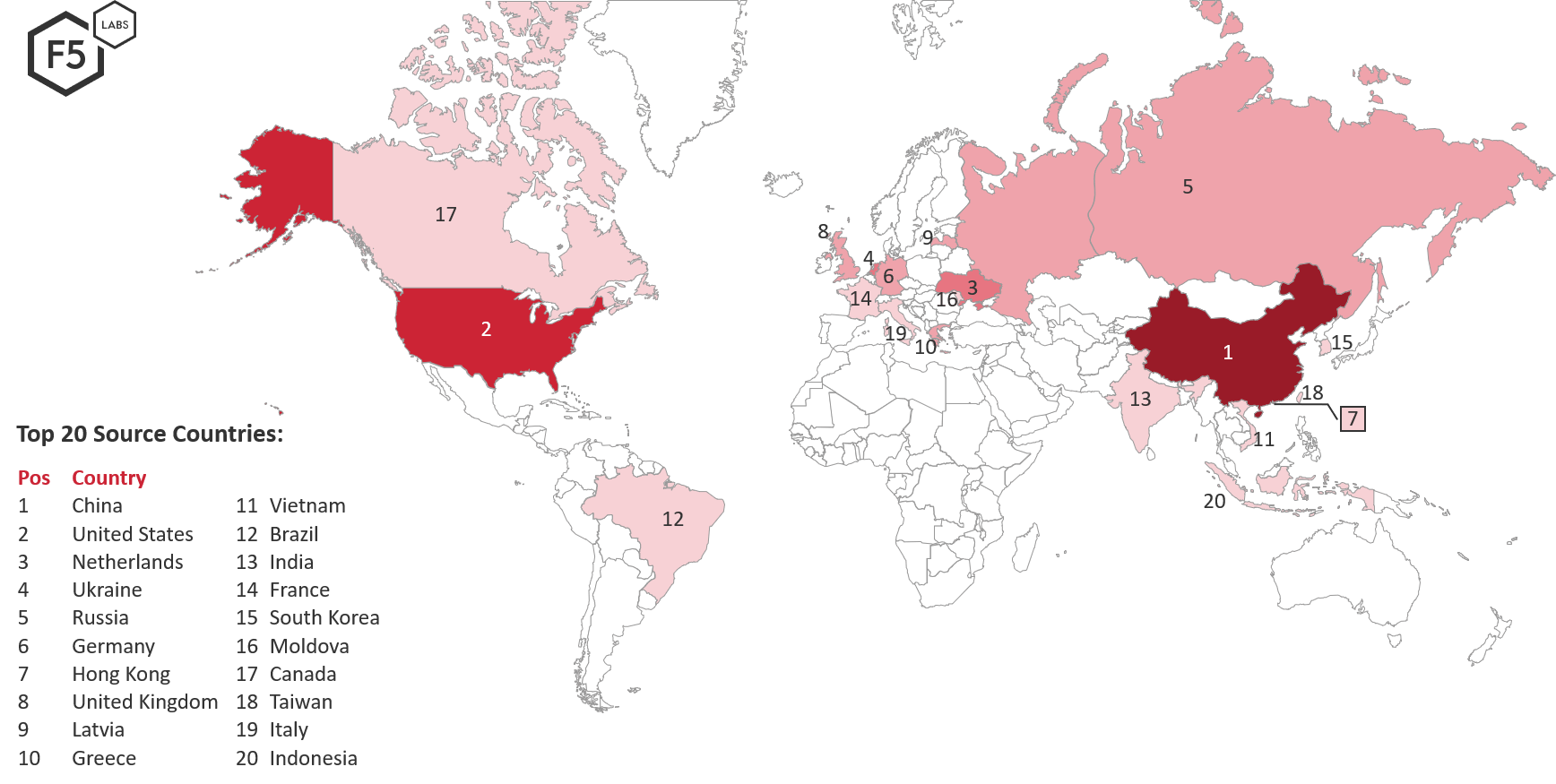 China was the top source traffic country of attacks against systems in Australia from Dec 1, 2018 through March 1, 2019. IP addresses in China launched two times more attacks than IP addresses in the US, and 5.3 times more than IP addresses in the Netherlands.