Hello there, fashionistas! APT Group Purple Aardvark recently gave us a sneak peek at its new summer line of hacker couture, and we're honored to be among the first to review it!
Every collection can't be a major success, but this year's line is a confection of zero-day goodness and on-trend aesthetics. And, for the first time, Purple Aardvark is pairing many of its new offerings with coordinated accessories.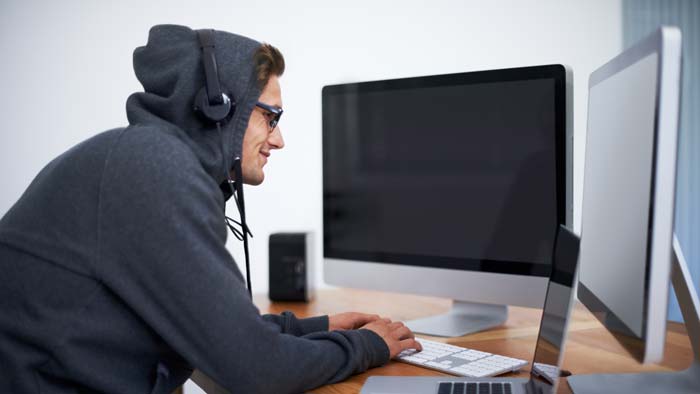 We'll start with a new, basic hoodie, rendered in a plush, super lightweight fleece for maximum comfort on cool summer evenings. Even though gray is the new black, this piece only comes in gray, which we think is a bit limiting. However, Purple Aardvark somewhat makes up for this failing by including classic hacking glasses and headphones—a stylish way to complete this ensemble. Basic is a good word for this piece, as it's a bit of a grungy effort but still extremely functional and protective.
Newbs (those outside of cyberspace) always wonder why we hackers love our hoodies. It isn't just for the warmth, you know. Real hackers prefer to dress like the patron saint, Robin Hood. The hoodie harkens back to this hero of the people who, like us, was branded a criminal by the corrupt government. We, of course, trade the forest green for the urban camouflage of neutrals and darks.