Security researchers at F5 Networks constantly monitor web traffic at various locations throughout the world. This allows us to detect current "in the wild" malware, and to get an insight into a threat actor's attack pattern. In January, 18 new attack campaigns were detected:
Nearly 50% of January's attack campaigns targeted the ThinkPHP Remote Code Execution vulnerability CVE-2018-10225.

92% of ThinkPHP servers are in China, and the majority of attacks against compromised ThinkPHP systems also came from China.
F5 threat detection systems saw a 1,333% increase in ThinkPHP exploits from December to January.

While many known threat actors exploited new vulnerabilities in January, they also continued to exploit older CVEs from 2012, 2013, and 2017.
Other targeted vulnerabilities in January were ASUSTOR ADM network attached storage, Horde IMP, Network Weathermap cacti plug-in, and Oracle WebLogic WLS Security Component.
ThinkPHP Remote Code Execution (CVE-2018-10225)
Almost half of the campaigns we detected in January targeted ThinkPHP servers vulnerable to Remote Code Execution (RCE). According to Shodan, over 46,000 web servers are running ThinkPHP, and most of them are located in China. This specific ThinkPHP vulnerability was first published in mid-December 2018 and since then, various threat actors have been observed trying to exploit these vulnerable servers. Some of the campaigns attempted reconnaissance by sending a payload which, upon execution by a vulnerable server returned an output that the threat actor expected. To learn more details about this vulnerability, please refer to our article published in late December 2018.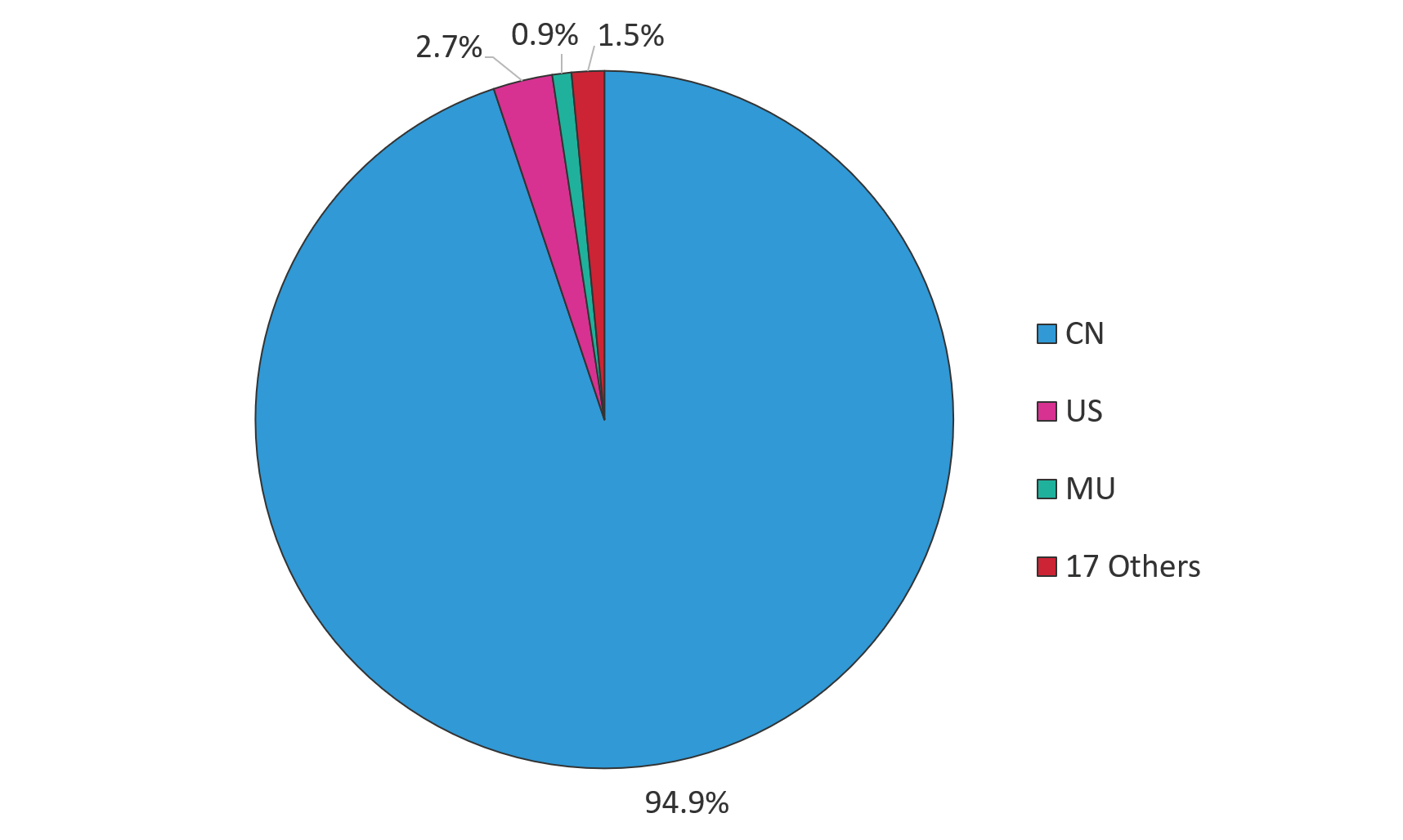 On our own threat detection systems, we saw ThinkPHP exploits from December to January increase by an astounding 1,333%. Since the vulnerability was first published in December, it took threat actors only a few weeks to incorporate it into their arsenals, but once it became widely known, it very quickly became a popular attack vector.