F5 Labs and the F5 Security Operations Center (SOC) for WebSafe analyzed Ramnit banking Trojan Malware configurations active in February and March 2019. They discovered that Ramnit authors were—once again—largely targeting financial services websites, specifically in Italy.
Financial services and financial technology industries make up the largest part of Ramnit targets. However, like many other "banking" Trojans, Ramnit has expanded its targets over the years to include industries beyond banking, including online advertising, web services, and ecommerce sites. 


Although social networking sites made up a smaller portion of targets seen in February and March, the target list included some of the biggest social networking and sharing platforms in the world, including Twitter, Facebook, Tumblr, and YouTube.


Italian banks made up a large portion of targets of this configuration. France and the UK (specifically banks based out of Scotland) were also popular targets.
In a recent Ramnit sample that was active in March 2019, Ramnit authors primarily targeted banks in Italy and the UK. See Figure 1 for a more detailed breakdown of which countries were highly targeted.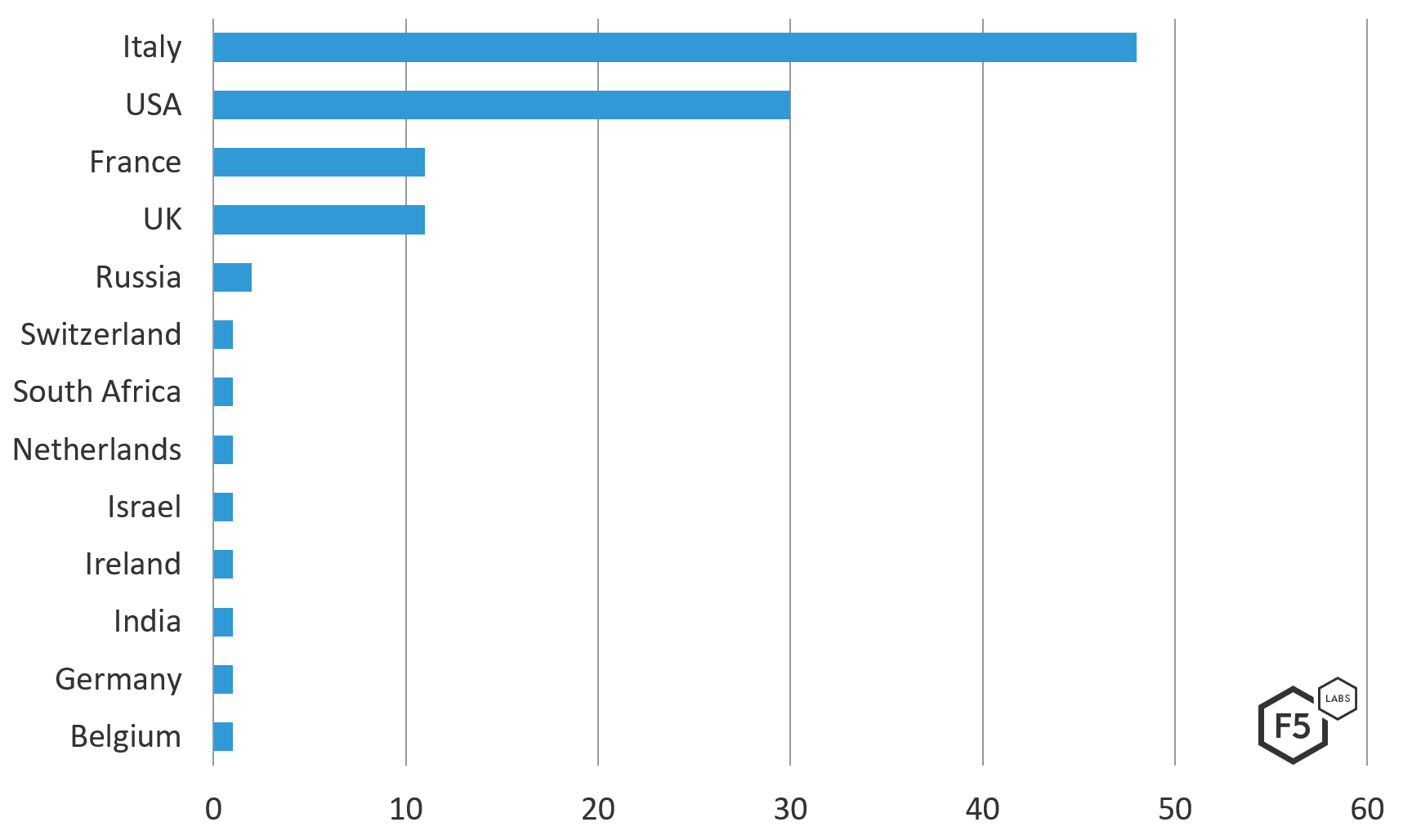 At a global level, 70% of all targets in this Ramnit configuration were European. North American (USA) targets followed with 27% of the list, and the rest of the world made up the final 3%. See the frequency chart in Figure 2 for a more detailed breakout.