F5 Labs and the Security Operations Center (SOC) for WebSafe analyzed Panda banking Trojan configurations active in February and March 2019. They discovered Panda has expanded its scope beyond cryptocurrencies to include online advertisers and digital analytics.
Although only U.S.-based companies were targeted by this configuration of Panda, a large majority of those companies also serve international customers.


In the March 2019 configuration Panda specifically targeted three scripts and one link, which activates a zero-byte download. None of these links or scripts have been reported as malware.


This configuration of Panda did not focus on the financial services industry. Instead, the web services industry dominated this configuration's target list.


Two of the Panda targets were specific JavaScript Ajax links. This may be significant because Ajax has some security issues, including the possibility of exposing the internal functions of a web application.
March Panda Targets
In March 2019, the Panda banking Trojan expanded its scope across many different industries to include productivity, digital analytics companies, online advertising, social media, and healthcare/electronic medical records. It is notable that apart from web services, there is no single industry that Panda specifically targets. The target list did not include any cryptocurrencies as it has in the past, but instead focused on web services and communication mechanisms.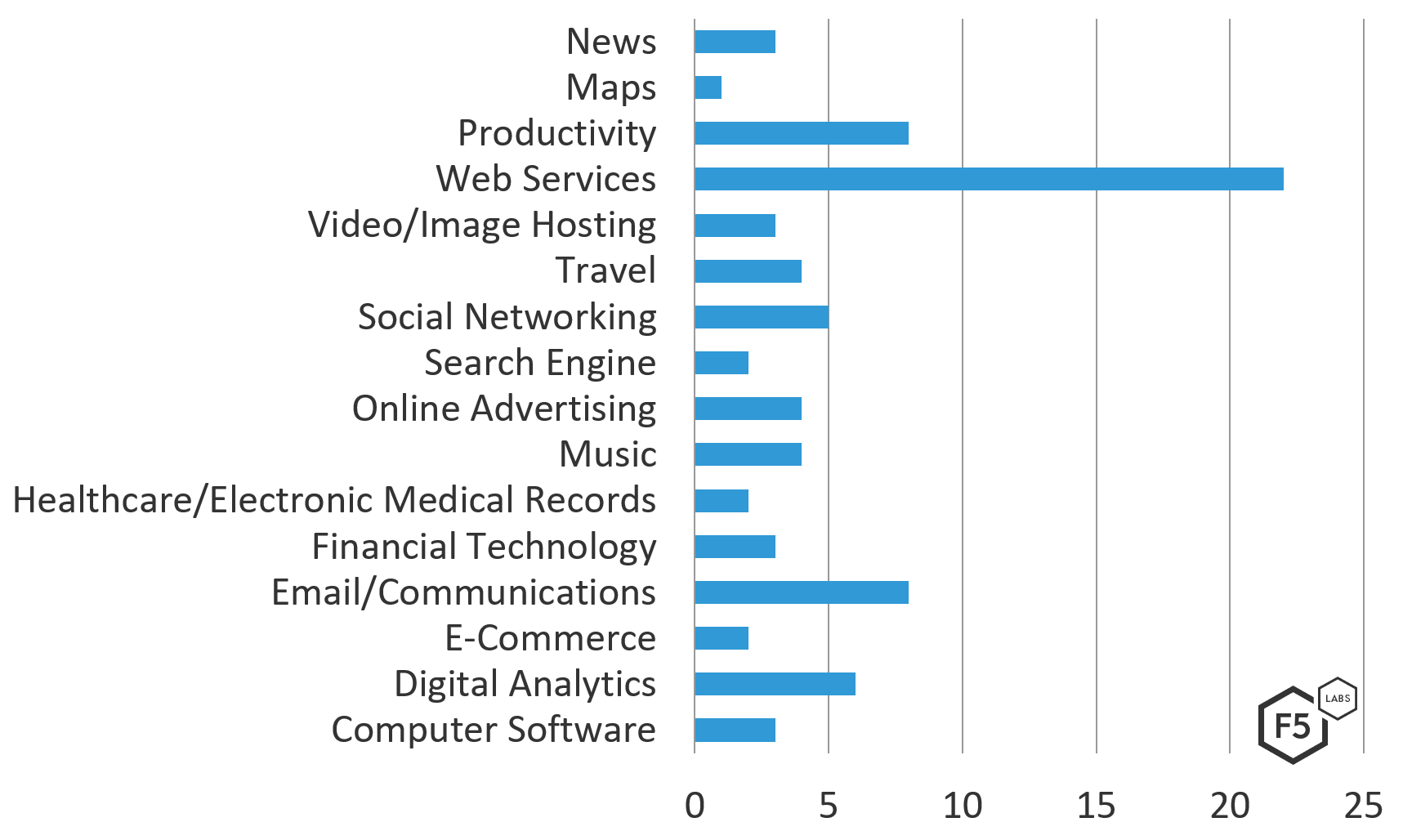 Panda's expansion beyond traditional banking targets continues a trend F5 Labs first noticed in 2018. Although we noted that this Panda configuration shared a number of target companies/organizations with the Ramnit campaigns during the same time period, Ramnit's configuration was much more varied with more than 100 targets in its configuration. In contrast, Panda zeroed in on approximately 80 targets. Panda mainly focused on Google, targeting a variety of the web giant's platforms across industries to include the Google Play Store, Google APIs, and Google Analytics.