It's been a whirlwind 9 months for F5 Cloud Services! At AWS re:Invent 2018, we announced the launch of our Early Access Preview Program for the first of our cloud-based application services. Then in March, our CEO François Locoh-Donou joined AWS CTO Werner Vogels on the keynote stage at the AWS Summit in Santa Clara, sharing our transformational journey and officially launching F5 Cloud Services on AWS Marketplace!
Building on that momentum, I'm thrilled to announce that F5 DNS Load Balancer Cloud Service Preview 1 is available today. You can go to "early access preview" to sign up for a preview account. If you have an existing login for https://portal.cloudservices.f5.com/, you already have access to the preview.
A quick primer if you're new to F5 Cloud Services: F5 Cloud Services accelerate application delivery through a frictionless, intuitive multi-cloud platform. These SaaS solutions are optimized for cloud-native applications and microservices. They have modern interfaces, including an intuitive UX for low-touch configuration, and can be fully automated via comprehensive declarative APIs. Built in a pay-as-you-go model, Cloud Services offer predictable pricing, flexibility, and the ability to auto-scale to meet changing demand. And all Cloud Services are architected on an anycast network for fast, global accessibility and scalability—ensuring services are delivered closest to origination requests.
At F5 our goal is to remove the barriers to rapid cloud technology adoption, so that you can deploy faster, and with confidence. Here's a representation of the Innovation cycle, and rapid deployment, and the agility we wish to bring to our customers.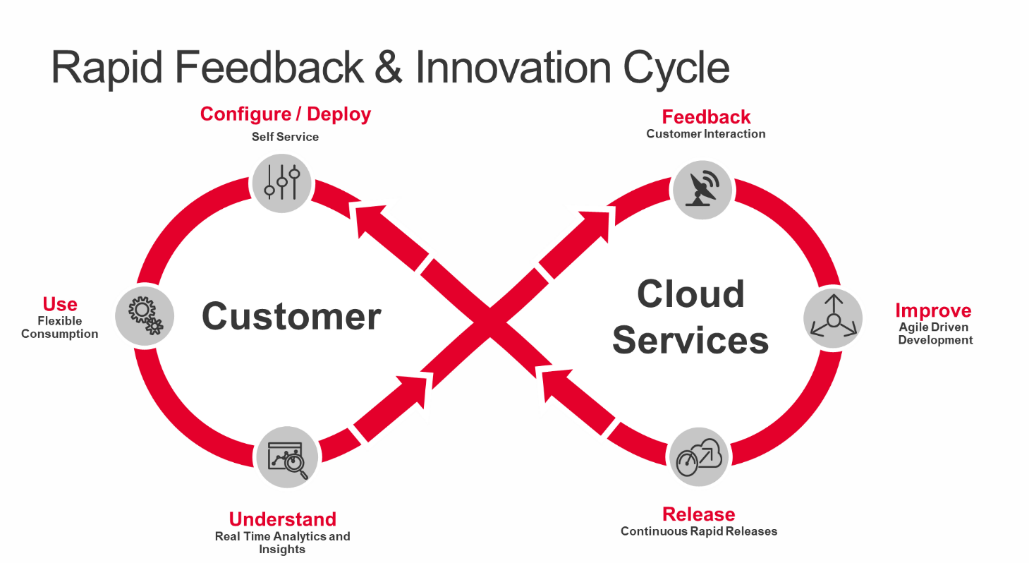 Which brings us to the DNS Load Balancer Cloud Service. With DNS-targeted DDoS protection and highly available and responsive global server load balancing (GSLB) service, the service is ideal for customers interested in, but not limited to, the following scenarios:
A cloud hosted and fully managed DNS load balancing service
A cloud-based solution to span application instances hosted with multiple cloud providers
A cloud-based redundancy layer for their on-prem GSLB deployment
A fully programmatic GSLB infrastructure via REST interfaces
If this sounds interesting, here are some resources to get you started:
Any questions? Feel free to email us. We look forward to partnering with you on your journey to deliver powerful, innovative applications.